"VoipDito was chosen because of its customization potential and the simplicity of administering it. We have tried different players and even setup our own PABX locally. It all adds up to ease of use and low cost."
Rexy Eugenio, IT Manager at Fashion One TV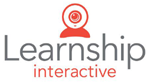 "Yes, we are happy with VoIPdito. The main reason is the service reliability!"
Benjamin Barutzki, IT Manager at Learnship.de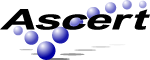 "The management UI and user software was pretty intuitive to us and hands-down better than anything else we saw."
Andrew Mould, Managing Partner at Ascert, LLC

"Flexibility, fair pricing, good support, easy worldwide management."
Patrick Schulte, Founder and Director at Ibelsa.com